Sharing Activities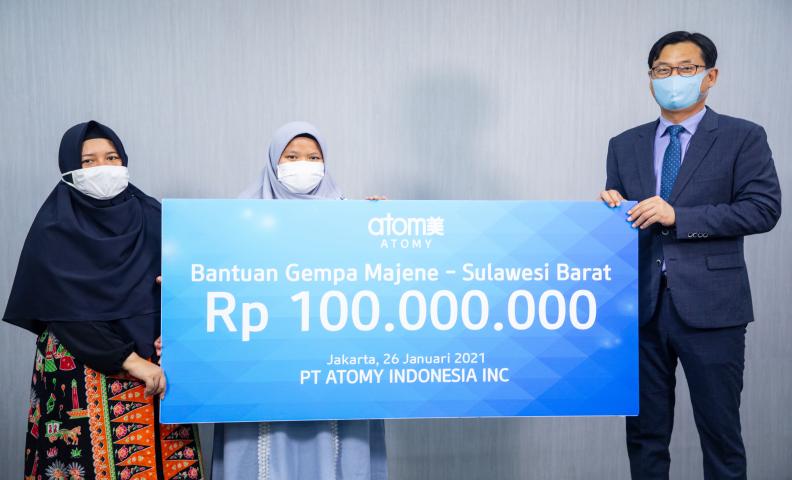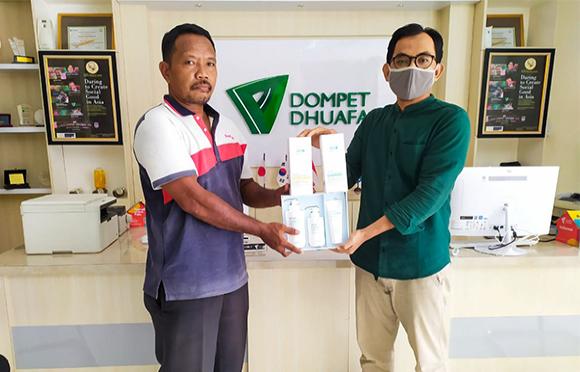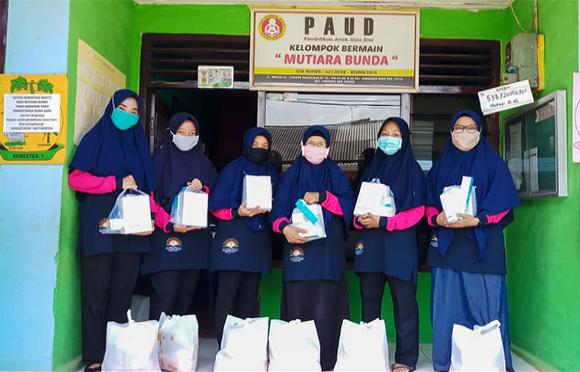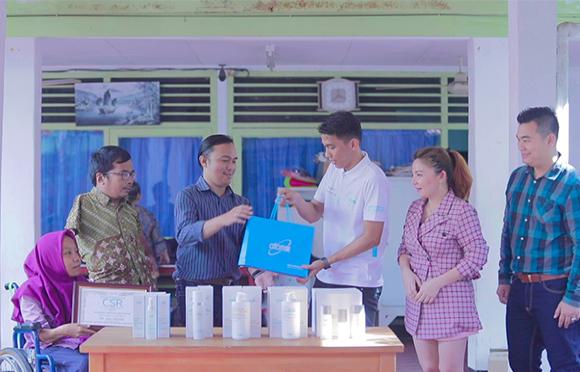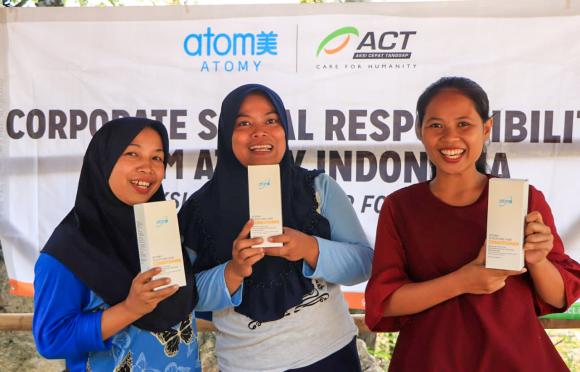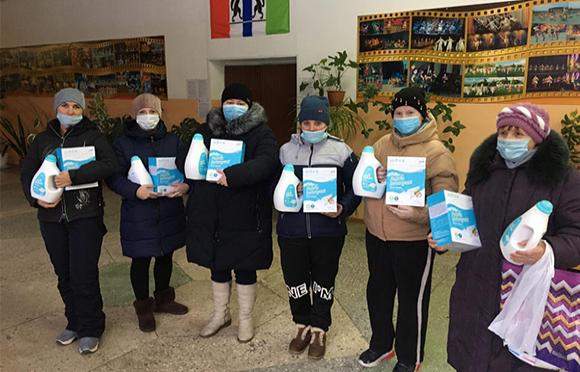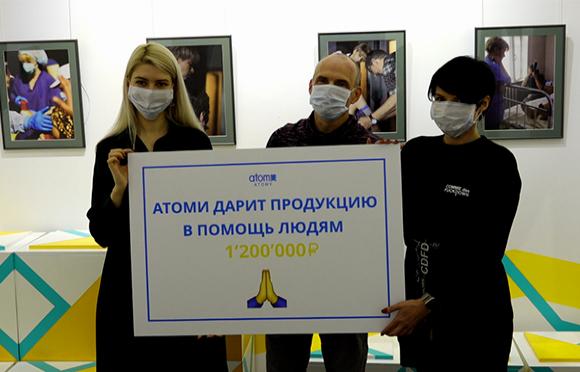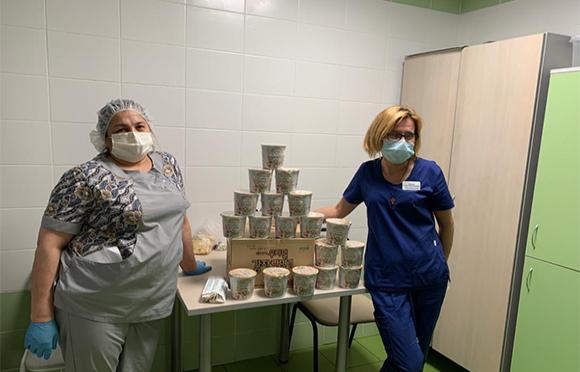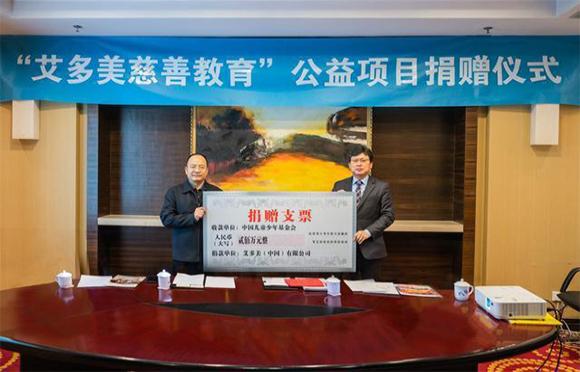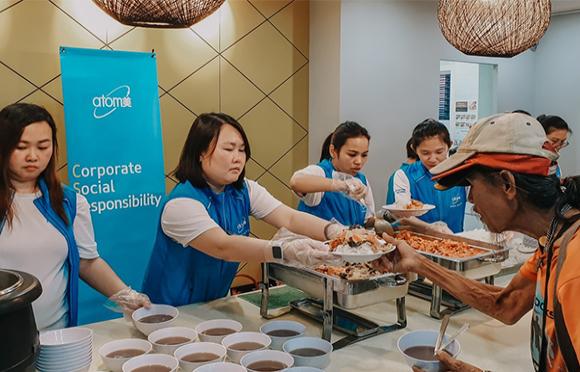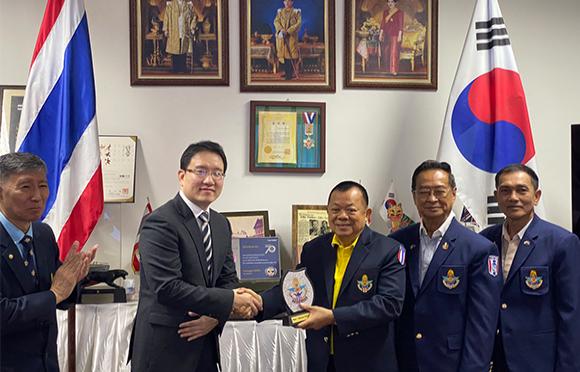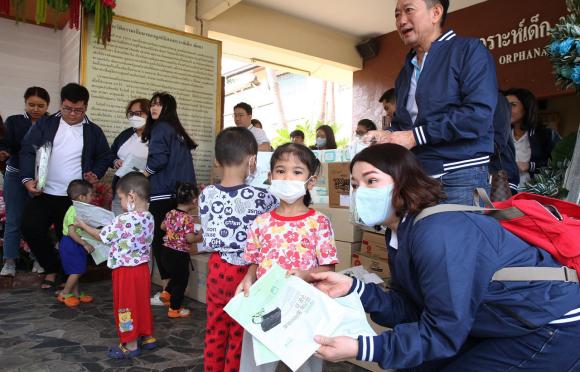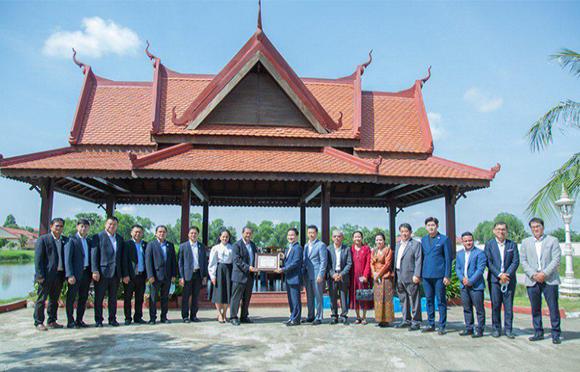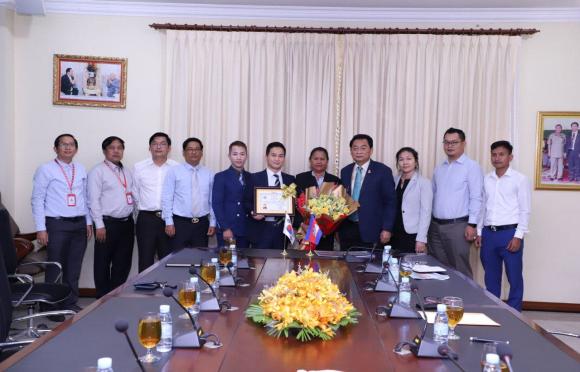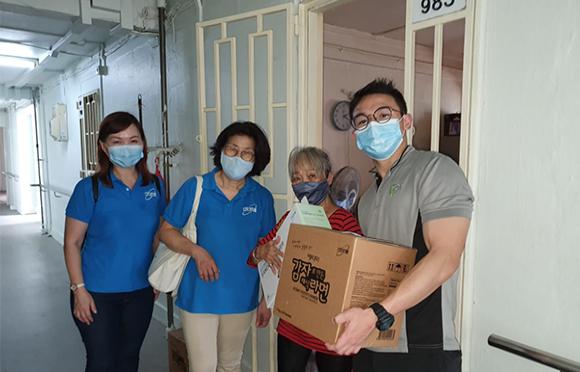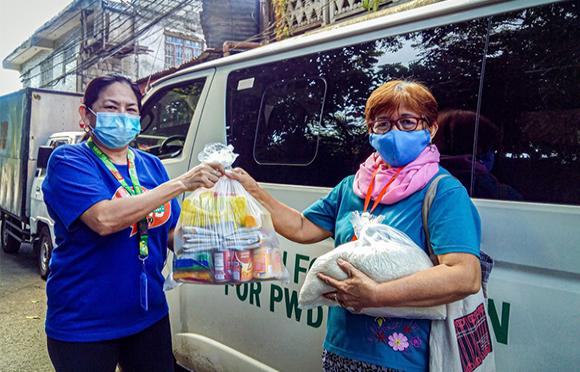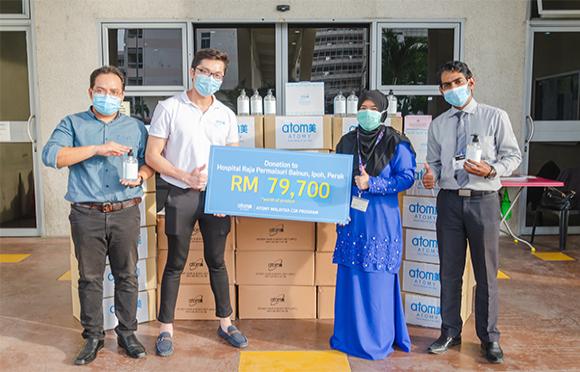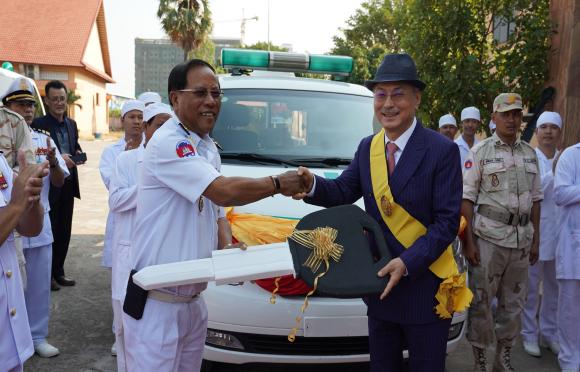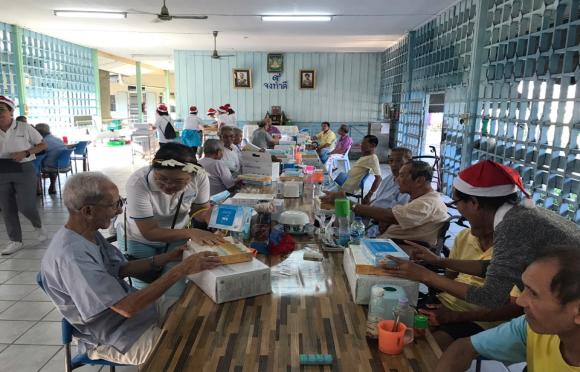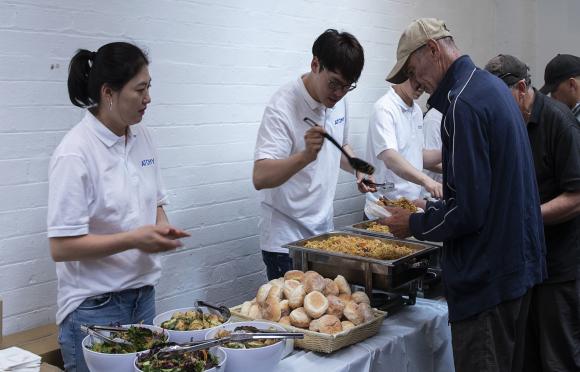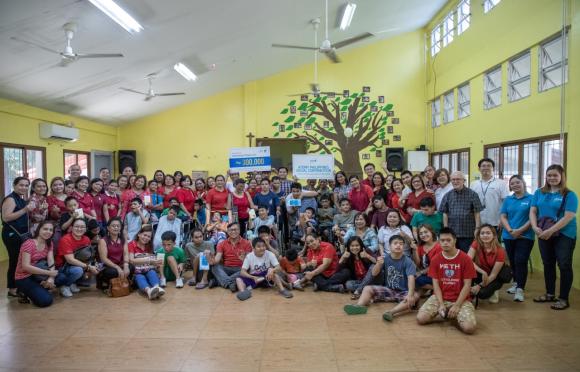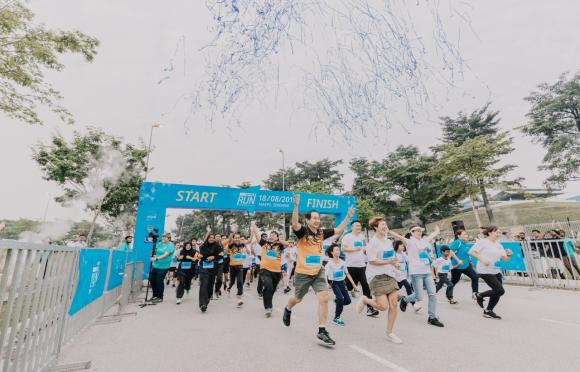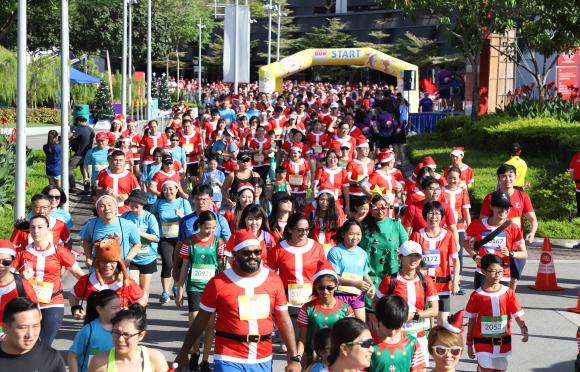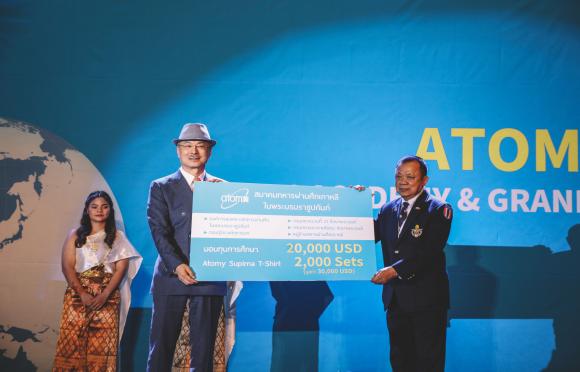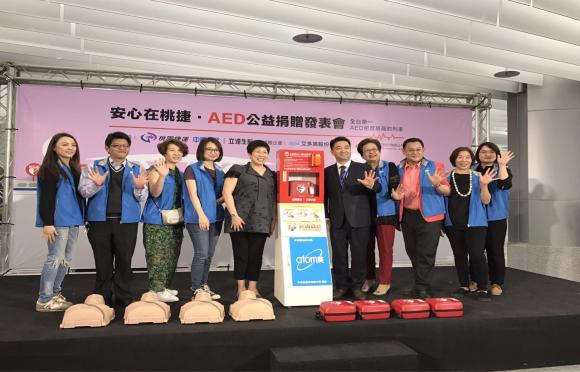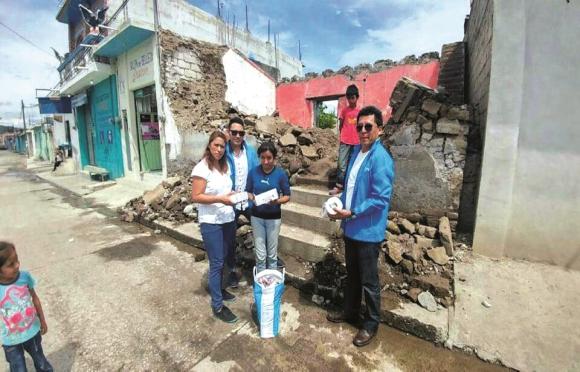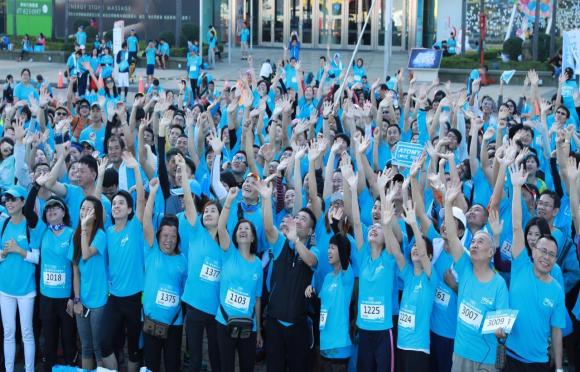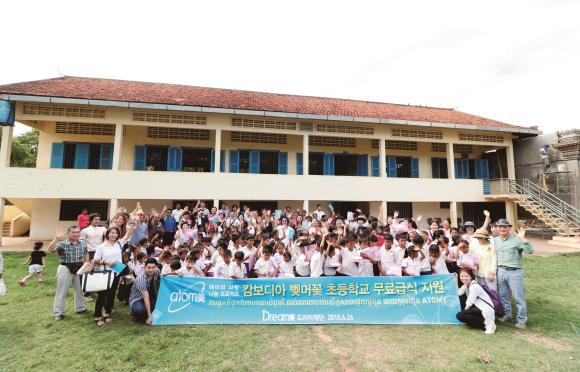 [Indonesia] Support for earthquake in Sulawesi
Atomy donated IDR 100,000,000 to support recovery activities following earthquake in western Sulawesi, Indonesia.
[Indonesia] Donation for education and COVID-19 prevention program
We donated products worth RP 1,400,000,000 for students and teachers in Education and Cekal (Cegah Tangkal Corona / prevent COVID-19) programs in Smart Ekslensia Indonesia.
[Indonesia] Goods support to IHF education foundation
Atomy donated items, including shampoos, conditioners, and skincare products worth RP 975,000,000, to IHF, an educational foundation that trains lecturers.
[Indonesia] Donation of beauty products for the disabled
Atomy sponsored a beauty care program for the disabled with Atomy cosmetic products worth RP 127,000,000.
[Indonesia] Donation for the victims of flood and landslide in Banten
The heaviest rainfall in 13 years affected many lives in Banten. Atomy donated RP 316,000,000 for the victims.
[Russia]Product donation for the disabled and orphans
We donated Atomy products worth RUB 561,725 to a NGO that runs various support programs for the marginalized.
[Russia] Support the cost of treatment and stay for the children with cancer
Atomy donated RUB 949,178 to cover the expenses of medical treatment and stay for children with cancer, provide necessities, and support goods to the war victims.
[Russia] Support for medical expenses and donation of masks to critical patients and medical workers
We donated RUB 627,050 for medical expenses for 11 children who came from different regions of Russia and donation of masks to critical patients and medical workers.
[China] Support for the classroom renovation in poor region
Atomy donated CNY 2 million for the improvement of academic environment in poor region.
[China] Support children with cleft lip and palate
We donated CNY 1 million for medical treatment of children with cleft lip and palate.
[Malaysia] Fungates' Soup Kitchen lunch support for the poor
Fungate's Soup Kitchen is a NGO that provides free meals. Atomy bought ingredient worth RM 18,000 and made food with Atomy leaders.
[Thailand] Funds for scholarship and goods donation for the descendants of the Korean War veterans
Atomy donated THB 10,000 for a scholarship for the descendants of the Korean War veterans, along with Atomy products.
[Thailand] Support for an orphanage in Pattaya
As we held an Auto Sales Masters' workshop in Pattaya, Atomy donated products, such as potato ramen, lava, toothbrush, and toothpaste worth THB 76,200, to an orphanage with Atomy leaders.
[Cambodia] Donation to TYDA Cambodia
Atomy donated USD 200,000 to the TYDA: Samdech Techo Voluntary Youth Doctor Association Cambodia for improvement of the country's medical system.
[Cambodia] Support for the housing project for the poor in rural area
We donated USD 300,000 for a housing project for the underprivileged in the countryside.
[Singapore] Donation of goods with an education center
In collaboration with an education center in Singapore, Atomy delivered 60 gift packages to the low-income families in Ang Mo Kio, and donated SGD 1,000 and goods to Association for Persons with Special Needs (APSN).
[Philippines] Product Donation to Grain Foundation for PWD Inc.
Atomy donated food, rice, and other Atomy products to the disabled and their families who go to Grain Foundation for PWD Inc., a vocational training center in Quezon, Philippines. The amount of delivered goods is equivalent to one to two weeks of food consumed by 100 families.
[Malaysia] Donation of 4000 Hand Sanitizers
Between April 29 to May 1, 2020, Atomy donated a total of 4000 hand sanitizers to four hospitals, 1000 each, in Malaysia. We hope our donation would be a help to the hospitals amid prolonged COVID-19 situation where these items are most needed.
[Cambodia] Donation of medical equipment to a naval hospital
Atomy donated an emergency electric generator, ambulances and garbage trucks to naval hospital in Phnom Penh, Cambodia after learning that a life was lost during the surgery because of a power blackout while an emergency electric generator unavailable.
[Thailand] Donation of Atomy products to Bang Kae nursing home
Atomy serviced community and donated Atomy products including toothbrush and toothpaste, worth 310,000 THB total, to Bang Kae nursing home.
[Australia] Provided food and Atomy products for the homeless
Atomy provided food and Atomy products including Atomy Oral Care sets and Laver crisps, worth 8,212 AUD, to the homeless.
[Philippines] Donation to Cottolengo Filipino orphanage for the disabled
Children in Cottolengo Filipino orphanage had a special Christmas because of the charity event, "Atomy Carol Fest for a Cause." Atomy Philippines donated 82,400 PHP, raised by Atomy members, and Atomy products worth 300,000 PHP to the orphanage, and participated in community service. The Cottolengo Filipino is a childcare facility for that nurtures disabled children and provides medical and rehabilitation care.
[Malaysia] Atomy Run
In August 2019, Atomy Malaysia held the 1st Atomy Run Malaysia in Serdang with 3,500 participants. Total of 120,000 RM raised through the event was donated to support an organization for the hearing-impaired in Malaysia.
[Singapore] Santa Run
Santa Run is a charity run held in December where Christmas is. Funds raised through Santa Run is used to encourage children who are from underprivileged families and fight against incurable disease by granting their wishes.
[Thailand] Support for the descendants of Korean War veteran & a taekwondo team for the disabled
Atomy supported descendants of Korean War veterans and donated a scholaship fund for a taekwondo team for people with disabilities in Thailand.
[Taiwan] Donation of automated external defibrillators (AED)
Atomy's AED donation started with the donation of 31 AEDs to Taoyuan train station and then an AED to Taimali train station. In 2019, Atomy donated 6 AEDs to Taizhong station.
[Mexico] Relief Funds for Earthquake
In September 2017, Atomy donated 200,000 MXN to the states of Puebla and Morelos to aid in relief efforts after the earthquake.
[Taiwan] Atomy Public Interest Marathon
Run for the public good!
Since its first event in 2017, the Atomy Public Interest Marathon has been organized in Kaohsiung City, Taiwan. There were 900 participants in the first year and 8,000 this year. Atomy Taiwan will continue to fulfill its duty of social responsibility by practicing a culture of sharing toward those who are marginalized in society.
[Cambodia] Support to Ppet Meo Kot Elementary School
In June 2015, Atomy supported the free lunch program at Ppet Meo Kot Elementary School in Cambodia. Since then, Atomy has carried out facility renovations including electricity, floor tiles, and paint for the walls to help students study in clean and bright classrooms. Atomy has also donated gifts and funds to the school every year. In September 2018, Atomy held its first Dreamy Camp; a time to awaken the potential and teach healthy values to the students so that they could grow as outstanding leaders of their community. Atomy plans to continue its support for the school by discussing with teachers the best way to support the